Last night, I got the opportunity to attend an event in Brooklyn called, "Do Or Die BK". It was an art event of all magnitudes. From live graffiti painting in the back courtyard, to vendors of clothing and jewelry, and live performance from rock to hip hop. I was there to show support for Camille Safiya, painter and songstress, who performed with female rap phenomenon LA. Together they kill the stage, and I'm sure gain a whole new crowd of followers. LA is what hip hop is missing these days, from her style, flow, and lyrics, you can't help but to get caught up in her performance. Camille Safiya adds a smooth, melodic sound to the strong words of LA. Camille Safiya transformer and transcends right before your eyes, mesmerizing you with each note.
It was a great event for people in the art world to connect with other artist and support those in their same shoes. The vibe was positive and energetic, and it was amazing to see young people support and be involved in such a positive movement.
I look forward to checking out more events like this in the near future.
Peace & Love
Gwendolyn Renee
Follow Camille Safiya- IG: Camillesafiya, twitter: @camillesafiya
Follow LA- IG: UCANCALLMELA twitter: @ucancallmela
web: www.ucancallmela.com
For more pics of their performance go to: http://perfectshot12.tumblr.com
Also check out an interview we did with Camille Safiya back in April.
http://letschickchat.org/?p=499
Last weekend I headed to Brooklyn to check out the Dumbo Art Festival's projection exhibit. It was a combination of psychedelic images and photographs projected on the concrete bridge structure. It was from 8pm to 12am. However, being a photographer myself, I wasn't too impressed with the series being projected, however the psychedelic moving images put my friend and I into a state of shock. I am pretty sure my friends can agree in saying. I had to consciences make an effort to not stand there with my mouth wide open. It was one of the more surreal experiences I have had. Not only were the images amazing, and the scale in which they were projected, but all the people there just added to the experience.
When first arriving we saw people standing around and sitting along the structures tunnel. We had no clue what was going on or about to happen at the moment. So we walked through and proceed to the park and looked around, then out of nowhere we heard clapping and yelling. We knew we were clearly missing out on something good, so we picked up the pace and headed back toward the bridge structure and our eyes lit up. The colors, transitions, scale, and images all combined together were just beyond words and out of this world. I was totally geeking out on the inside, so to keep it all on the inside I proceed to take pictures and film the projections. Because there are no words to describe the event, check out the pictures and the video I put together. The video is only a glimpse of how amazing it was, definitely needs to be an in person experience and I can't wait for next year already.
Peace & Love
Gwendolyn Renee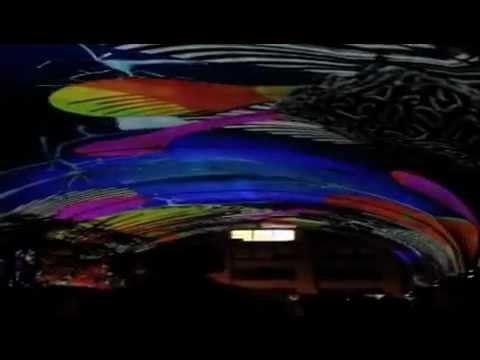 Video- Gwendolyn Renee
Editing- Gwendolyn Renee
Music- Beautiful Stalker by Thomas VanOosting
Just wanted to share the mood I was in. Music is my life and no matter what I am feeling or going through I can always find a song to match my mood.
Xoxo
Tileah Aisha